Hi I'm ray this is my apartment I put together a lot of the furniture on my own in the space but I'm not a professional interior designer that's why we have Bethany and she's gonna give me some tips and tricks on how to optimize my living situation let's go ahead and walk into my apartment this is my couch it's the first thing that I've brought into the space and it's pretty much what I designed everything around is there a reason that it's away from the wall this is actually a giant chalk wall that you could draw on but I haven't really drawn anything on it recently and that's why there's like this space in between so you wanted like a alleyway so people could draw on the wall well if you do want to save some space and add more space for more seating in your living room you can push this back to the wall and then you would probably be able to fit additional seating here you'd be able to have more people over so you don't have to sit on your floor kitchen I think you unintentionally followed a really significant design rule which is the role of lines you have predominantly horizontal lines in your space and you've accented it really well with organic shapes like the curve of this coffee table and with your own plant pot that's like one of the things that you learn in design 101 if you did want this space to feel a bit bigger the rug it is a little bit small for this space because you have the couch forward it works pretty well if you were to push this back you would want to have at least I'm gonna say like an eight-by-ten in here just so that you do feel like you're using the entire space and you're not so confined to this little box because when humans see a little box they tend to stay within the box which is just something weird that we do but if you have a bigger rug then you can you know spread out a little bit more and have more seating and anything like that what's going on here looks like you had a system kind of happening I really love this storage system that you do have I think that the the scale of these little boxes on this shelf is not really gonna work because naturally you're just gonna set things in front of the boxes and you're not gonna be able to pull it out I have a different alternative like piece that you could use that would work really well that I use for my makeup storage is a toolbox for those big ones with all the different compartments but mine is actually for tools but it's in that kind of style and I just made labels for each of the drawers with a label maker and it keeps me contained I built these shelves out of piping and some just like baseboard and it's for the most part doing what it's supposed to do but this is probably the most organized that it's been but I just feel like it's not really being optimized the whole point was just like so I would not have as many boxes because I have a lot of boxes in my apartment I find that it's great because you could just toss everything inside the box but the problem is once you toss it inside the box you don't know what's inside yeah do you know what's in you you tried to do a sticky now it says electric there's Christmas decorations and this electrical box a BuzzFeed beach ball half of a styrofoam one workout glove a box for a Apple TV that I throw boxes away you don't need them that kind of thing you do not need to hold on to you do not know no matter how much you think you're gonna use this box you most likely I think boxes like this can be your best friend and also your strenght because of things like this where you just don't know what ends up in them so if you do have a really good labeling system you'll be able to point that I forgot I had this this is the old camcorder should we film the rest of this on that what I was saying before is if you have a good labeling system you're less likely to put things that don't belong in that category in the box with the stuff so I'd say label these boxes go through them empty it all out this is not bad it's not bad this is not that bad I feel that you have some crystals here you could cut you your crystals in here I can do it on your books so that you can actually see your crystals you don't charge your crystals in the full moon I mean might come in in here so buns so I think that the the books and everything are cool if you're not reading them often you can just you know kind of go like this so I would go like this and then you can put little crystal shrine right here no that works I'm like now you can actually see stuff and I think that already looks a little bit more put together like you could take a photo of that and would think if I put together shelf but you do need something right here I'm trying to get better at storing and saving the right things because I collect a bunch of random stuff that I end up forgetting about but there are certain things that you know I end up spending a good amount of time on that I want to keep that are sentimental like this sword well you have this whole shelf that you're dedicating just here weapons if you do want to display your weapon it could be really cool to mount them above your couch or mount them above your TV and like a crossbow kind of it could be pretty cool and then you would have this whole shelf to style and do something else with and just because you don't actually see what this is if it's just laying down like that overall I think the Shelf is like pretty good and I think this this storage you just need to go through it and figure out what you're actually gonna use it this is um basically not being used yeah so if you did want to hide your power cords I like the trick where you put it in some sort of storage box one with like a slit in it like that one and feed the cords through it so that they go out the back and then you can keep the extra cord in the box that's showing but you can still access it from the top and be able to plug things and that just helps ya keep cords you know as minimal as possible that's all I really have to say this show has a lot of stuff it's a little cluttered I think I think you just need a really solid storage piece like what I was saying before like a big industrial kind of tool box and have a place for everything labeled and then you'll be able to style the shelf with more alcohol if you wanted to you had a big piece over in that corner that would house you know you're so accoun that you've been collecting it stuff because you don't have a garage obviously to be able to put up a big pegboard and pegboard lay what that one oh not quite this those types are pretty big and you could I mean I love that I love that you have it just basically as like an art installation it's like the biggest pen shelf I keep my pens and my post-its my tape talk about these these are my favorite things these were actually from a old DIY tutorial that I made a few years back and they're plaster dragon eggs I just kept them all these years because I'm surprised that they haven't broken throughout all that removes they're really cool and I really like them and I do really like these shelves that you built I think this is a really good cool solution you could get little smaller things to put these in if you didn't want the visual clutter but overall I think it's it's pretty decently organized I don't think there's too many things wrong with it and I do like that it's kind of turned into like an art art piece in itself yeah I think that you could definitely show that off a little bit more keep collecting art little quirky things and putting it on here thanks for checking up my space and fixing what I have I'm gonna try to make sure that it works thanks for having me I'm taking about the knees advice and I'm finally cleaning out my storage boxes and all of these guys just been collecting dust inside a storage box so I'm finally gonna throw them out because like Bethany said don't hold onto boxes I took revenues advice and I pushed the couch a little closer to the wall and it definitely opened up the room so much room that I even had enough space and small a new chair closer to the window the carpet does look a little smaller but I'm planning to change that off later on Bethany suggested having a storage system with really good labels so I'm still keeping the boxes but I decided to move them forward so that they could still be used and be easily accessed and this way it would hide all the clutter behind the boxes I also got a label maker so that I could finally print out some labels so everything inside those boxes can be put away and labeled properly the Shelf is still a little bit of a mess but I'm plan on finding something new so that it could be cleaned up but all this is a work in progress overall I'm really happy with all of the little changes Bethany told me to do to the apartment and I feel like it's a little bit more put together than it was before she got here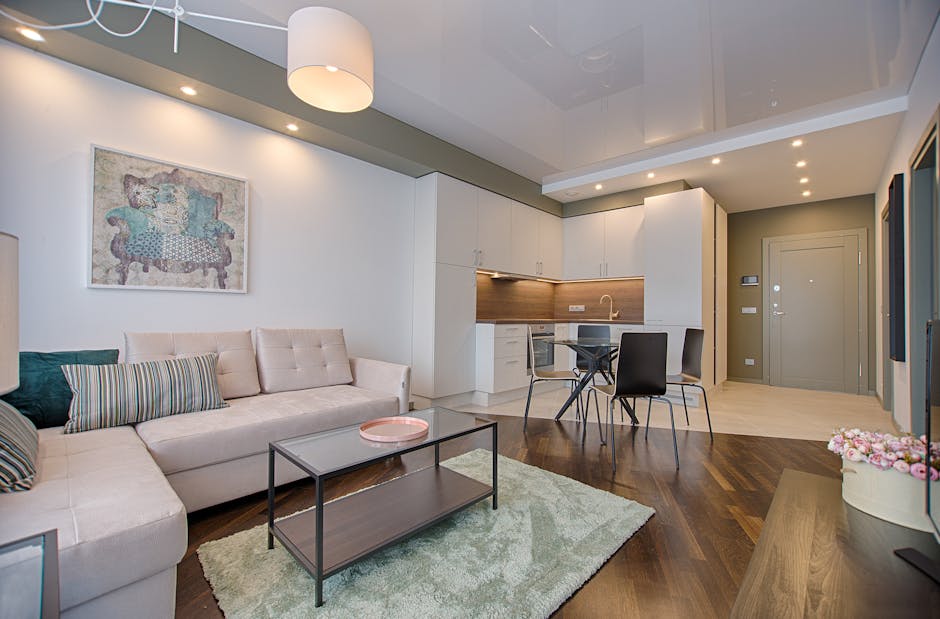 Are you a little obsessed with organizing? We learned several things to organize closet, so I thought I'd share them in case you all were dealing with small closets too. Enjoy this 25 smart ways to organize a small bedroom closet. 1.Add Storage Under Clothes : If you're cramped on space, place a small dresser and shoe rack beneath your hanging clothes. The top of the dresser can hold accessories, like hats or jewelry. 2.Get Creative : To add additional hanging storage, hang a branch on an empty wall to double as a rack. 3.Baskets Are Your BFF : Stack storage baskets to hold shoes, jewelry, accessories, workout clothes, PJ's, and more. 4.Rearrange Your Shoes : Storing shoes is every girl's nightmare, but don't stress. You can fit more pairs on a shelf when you position each shoe facing the opposite direction.
5.Use A Hanging Organizer : You can double up the number of clothes you store in your closet by adding a second level with a rod. 6.If you don't have any real closets in your home, integrate storage into another room. Wall racks and hangers are easy to install. 7.Declutter. Use Discardian's Closet Trick to get rid of clothes you don't wear. 8.Store your most-used items at eye level, less-used items below, and least-used items up high.
9.Combine storage units to fit your different needs: drawers for folded items, hangers for dresses and suits, and boxes for odds and ends. 10.Use coordinated hangers for a clean look that will care for your clothes and help you stay organized. 11.Use an umbrella stand to hold odd items like a yoga mats. 12.Use boxes, cubbies, tiered shelves (as above), or a hanging organizer to sort shoes. 13.Keep folded clothes or accessories neat with shelf dividers, like these from Bed, Bath & Beyond.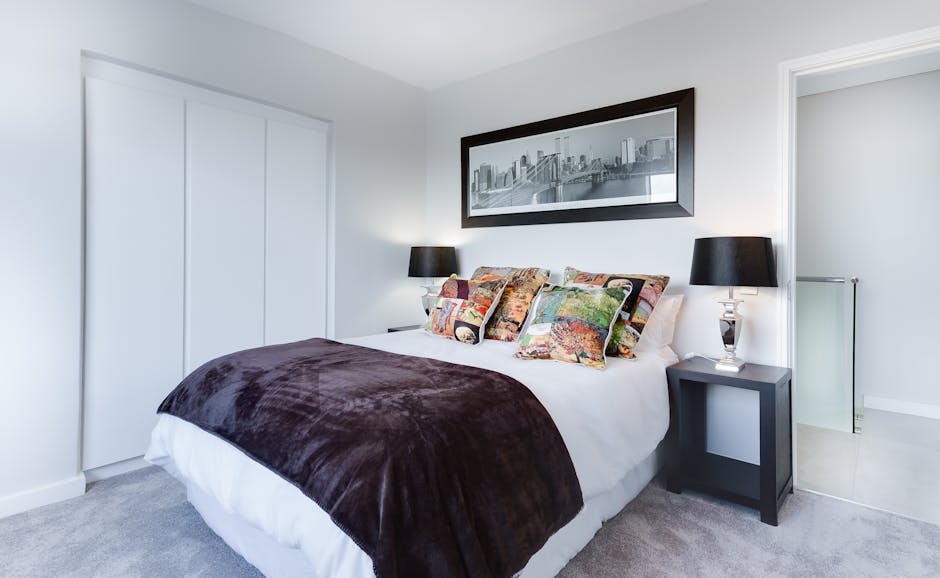 14.Use vertical space (both above and below the closet rod) to store more. 15.Add lights in your closet so you can see (and use!) what's in there. 16.If you live in a small space, replace traditional closet doors that swing out with curtains or hanging screens. 17.Use stackable laundry baskets for easy sorting, that you can also carry to the washing machine, like these from Sterilite. 18.Hooks can create extra storage space when you hang them inside the closet. 19.Keep your closet in shape by treating it like a small room. Pay attention to lighting, wall color, and floor coverings. 20.Make more room in your closet by storing out-of-season clothes in boxes up high or under the bed. 21.Color coding your wardrobe makes finding things easier. 22.Invest in your closet by using good-looking storage solutions. 23.A rolling cart with coordinated boxes can be pulled in or out of the closet and used for clothing or office supply storage.
24.Use suitcases elsewhere in the house to store out-of-season linens, blankets, or sweaters. 25.Repurpose standard storage pieces. use a trunk to store clothing in the closet, with a cushion on top for seating (and then baskets on top of that for even more storage). .